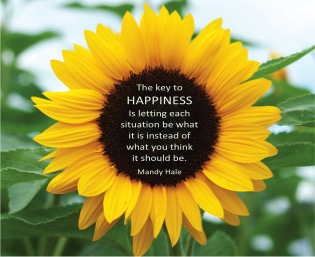 I am determined to be cheerful in whatever situation I may find myself, for I have learned that the greater part of our happiness or misery depends on our disposition and not our circumstances.  
MARTHA WASHINGTON 
.
When we live this truth we discover we have more control of what our lives look like … not of the circumstances around us but of ourselves. When we choose a happy disposition we become more empowered ... most of us don't consciously choose misery, however, we are still making a choice. It's been said it is our choices that show who we are much more than our abilities. Knowing this means we have the power to make our choices work for us and to live an empowered life no matter the circumstances. 
What will help you apply this attitude to each part of your life?