When it comes to elite sport, a fit, honed and practised mind is as important to peak performance as a fit, honed and practised body.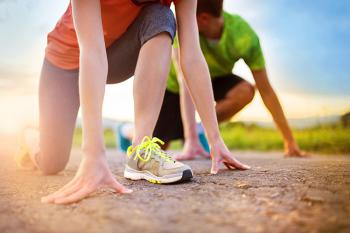 Maybe you've experienced that pre-race 'head chatter'? If so, you'll know that how you deal with it can determine your performance.
It's because your beliefs and self-judgments play a big part in your preparation, so that on race day they can undermine your physical fitness before you even cross the start line.
Mental conditioning can undermine physical conditioning when we:
can't get our 'head in the game'
start strong but are unable to maintain focus through to the end
choke on the final hurdle
lose concentration because of unforeseen incidents
have trouble dealing with the pressure to succeed and win
reach a plateau with training and can't move up
find it difficult to bounce back after a setback.
Mastering the mental game
Developing a strong internal focus is a key part to realising sporting success. Champions in every field practise mindful, internal control rather than being externally controlled by beliefs and influences.
Underperformance is not about having the 'wrong' genes or a 'lack of natural talent'; it's a result of the rules and beliefs people live by, such as:
I didn't eat enough (or I ate too much) before the race, therefore it slowed me down.
My shoes (or other gear) are not good enough, therefore I wasn't fast enough.
I didn't complete my pre-race drill, therefore I can't win.
I work with you to identify and remove the barriers and external influences getting in your way so your talent and goals get some much-needed breathing space. I work with you to clarify what you want and train your mind so you are able to:
trust in your practice and training to guide you through
maintain focus through to the end
deal with unplanned events without losing concentration
relieve the mental pressures to succeed.
Mental strength coaching helps you to practise clearing your mind, isolating your goal and focusing entirely on the task at hand, even when you encounter hitches, glitches or other unforeseen incidents. On race day or game day, physical prowess needs a cool, practised, focused mind as its running mate.